Payment Options
Insurance
Mountain Audiology and its providers are credentialed and/or contracted with most major insurance plans. Insurance plans vary a great deal and determining benefits and eligibility is sometimes challenging. If you have questions about your coverage, our staff is available to help you with verifying your benefits before your appointment.
Click here to submit a request for benefits verification or call Tammy Carter in our main office at 828-627-1951.
A note about insurance: Benefits verifications are an estimate of your coverage in good faith but do not guarantee coverage or payment. Please be aware that in some instances the services you need and are provided may be not be covered services or may not be considered "medically necessary" by Medicare or other medical insurance companies.
Important Information for Our Patients With Discount Plans via their Insurance: Certain insurance plan discounts and "third party administrator" plan contracts determine the amount of care and the services we are able to provide you. They also limit the hearing aids our doctors are allowed to use with their patients. Often times the "discount" is not as much as a savings as it might first appear and the plans do not allow for the follow up care that is needed to be successful with amplification. These programs/discounts are found on some private insurance plans as well as certain Medicare Advantage plans, including some BCBS.
Our goal is to educate our patients about their options so they can make the best choice for their treatment and budget. For some patients, using an available discount plan is not the best option. If you have questions about this, please call our office before scheduling an appointment through one of these plans/companies.
If you "self-refer" or your physician refers you, you have the option to choose from one of the treatment plans above.
If you scheduled or are referred to our office by one of these "discount" plans, we are only permitted to offer you the hearing aids and follow up care dictated by the contract.
We are happy to help you investigate your options and welcome you to call our office to speak with our referral coordinator Tammy Carter. You may also reach her by email at [email protected]
Forms of Payment
Our office offers flexible payment options to fit your budget and preferences. During your appointment we are happy to help you explore the different options to determine what is right for you.
Payment Forms Accepted
Cash
Check
Visa
Mastercard
Discover
American Express
Healthcare financing plans - Care Credit
HearWell Hearing Aid Leasing plans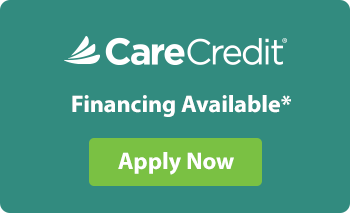 Click here to learn about our hearing aid leasing options.
Income-Based Assistance
Our goal is to help everyone get the hearing loss treatment they need and work with state and community financial assistance programs to help those in need payment for treatment they could not otherwise afford.
We are also happy to work with your church or other community group who may be providing support and assistance.
Visit our Financial Assistance Programs page for more information.